Investing in a fairer future: Social bonds in focus
As the world becomes more conscious of the pressing social challenges around us, social bonds have emerged as a powerful vehicle for change. These bonds are funding projects tackling issues from hunger to gender and racial inequality, offering investors a chance to have an impact and earn a return.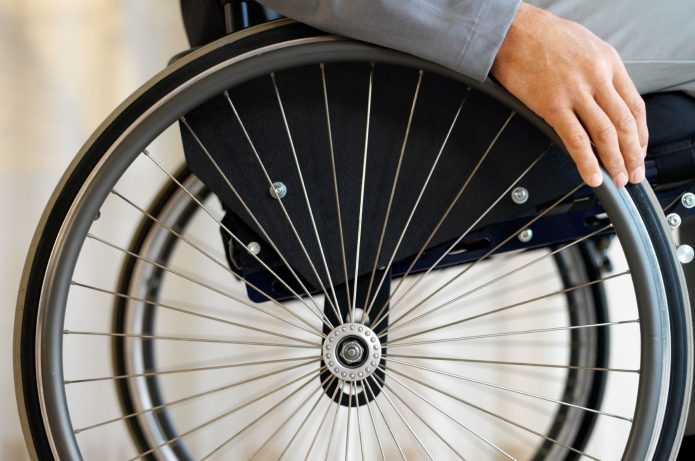 Sep 6, 2023
3

minute read
The human side of sustainable bonds
The sustainable bond market has evolved rapidly. What started with a narrower focus on connecting capital to better environmental outcomes has expanded into modern slavery, human rights, diversity and inclusion, business ethics and even executive pay.
While the first social bonds to achieve the official label came many years after the inaugural green bond in 2007, they have been quickly catching up. The number and size of social bond issuances has grown in leaps and bounds amid strong global investor demand.
What are social bonds?
Social bonds are designed to raise and direct funds towards social projects that provide clear and measurable benefits to society.
They address specific issues, such as unemployment, improving food security, access to education, health care and finance .
Social bonds aren't social impact bonds. Social bonds fund projects and have pre-agreed interest payments (coupons), while social impact bonds pay interest and principal based on performance criteria.
Social bonds: a rising star
Once a specialised segment of the bond market, social bonds have gained global traction spurred on by the focus on public health and financial security during the pandemic. According to S&P, US $18 billion of social bond issuance was recorded in 2019, jumping to US $170 billion in 2020 and US $218 billion in 20211.
While the total size of the social bond market is relatively small (US $538.8 billion) compared to the green bond market (US $2.3 trillion2), it is growing rapidly. It currently accounts for 19 per cent of the total size of the green, social, sustainability and sustainability-linked (GSSS) bond market.
Chart 1: Annual GSSS bond issuance by instrument type (USD billions)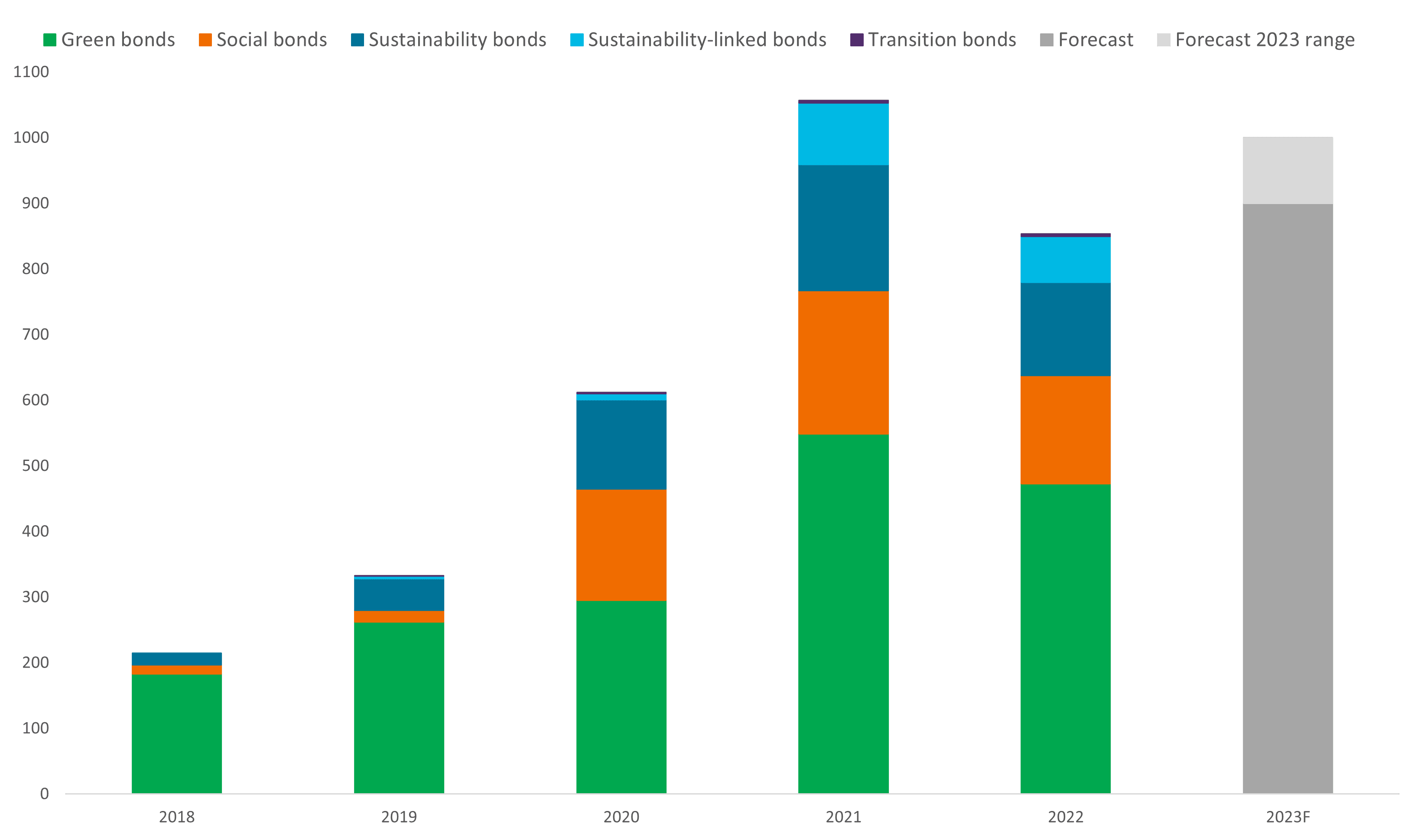 Source: S&P Global. As at 20 March 2023.
While 2022 saw global issuance of all GSSS bonds retreat from its 2021 peak, the market is set to resume growth in the years ahead.
This is supported by strong investor interest. In a recent Goldman Sachs survey of global investment professionals3, 65% had an active interest in investing in social bonds, of which only 29% had already invested.
A more diverse global market
While France remains the largest market overall, social bonds are popular with supranational organisations like the International Monetary Fund (IMF), the World Bank, and the Asian Development Bank (ADB).
Australia's journey is comparatively in its infancy, with social bonds only coming into vogue in 2021. While issuance remains narrow, the trajectory for new issuance remains positive, while other developed country's volumes have declined in the past year.
While social bond issuance is well established in developed economies that drive most of the activity, emerging markets are earlier in the journey. That emerging markets are becoming more vocal about their interest in green bonds suggests that social bonds may follow.
Investing in a fairer future
Whether it's essential community infrastructure or improving healthcare for remote and underserved populations, social bonds can make a positive impact and reward investors that support these initiatives.
For important product information and disclosures such as PDS and TMD, please visit: https://www.janushenderson.com/en-au/investor/product/sustainable-credit-fund/
This information is issued by Janus Henderson Investors (Australia) Institutional Funds Management Limited (AFSL 444266, ABN 16 165 119 531). The information herein shall not in any way constitute advice or an invitation to invest. It is solely for information purposes and subject to change without notice. This information does not purport to be a comprehensive statement or description of any markets or securities referred to within. Any references to individual securities do not constitute a securities recommendation. Past performance is not indicative of future performance. The value of an investment and the income from it can fall as well as rise and you may not get back the amount originally invested.
Whilst Janus Henderson Investors (Australia) Institutional Funds Management Limited believe that the information is correct at the date of this document, no warranty or representation is given to this effect and no responsibility can be accepted by Janus Henderson Investors (Australia) Institutional Funds Management Limited to any end users for any action taken on the basis of this information. All opinions and estimates in this information are subject to change without notice and are the views of the author at the time of publication. Janus Henderson Investors (Australia) Institutional Funds Management Limited is not under any obligation to update this information to the extent that it is or becomes out of date or incorrect.