Daniel Lyons, Ph.D., CFA
Portfolio Manager | Research Analyst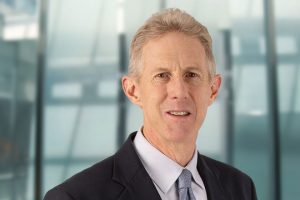 Daniel Lyons is a Portfolio Manager and Research Analyst at Janus Henderson Investors responsible for co-managing the Biotechnology strategy since 2018. Dr. Lyons started consulting for Janus in 1997 and joined the Health Care Sector Research Team full time in 2000. As a research analyst, he focuses on the biotechnology and life science tools sectors.
Dr. Lyons received his bachelor of arts degree in biochemistry and chemistry from Rice University, graduating magna cum laude. He also earned a Ph.D. from Stanford University's program in immunology and conducted postdoctoral research with a Nobel Laureate at the University of Colorado. He holds the Chartered Financial Analyst designation and has 21 years of financial industry experience.
Articles Written
The highly infectious variant of COVID-19 has led to rising case numbers, but we explain why a return to normalcy is still within striking distance.
In places where vaccination rates are rising, COVID-19 cases are dropping dramatically. What that means for ending the pandemic and health care long term.
Making sense of the latest developments around COVID-19 variants and what investors should consider now.