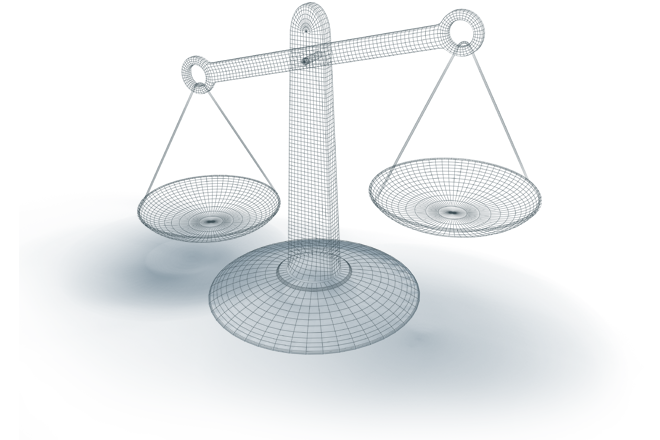 Managing fixed income assets since 1978
​US$72.5bn* invested in fixed income assets
Experienced team of 60+ fixed income specialists covering all the key sub-sectors
Fixed income teams based in US and Europe
*Source: Janus Henderson Investors at 30 June 2021
A diverse asset class
The individual characteristics of bonds, the type of issuer and the geographic location of an issuer mean portfolios can be constructed with different return profiles. This is because there is considerable variety in issuers, ranging from governments and supranational organisations to individual companies, together with different types of security, such as fixed income bonds, index-linked bonds and hybrid structures.
Underpinned by income
Studies show that income is the primary driver of total returns from assets over the long term, so the yield on bonds offers a useful starting point for returns. Bonds can also offer a source of capital gains through successful active management such as correctly identifying improving credit fundamentals at a company or investing judiciously in terms of duration (interest rate sensitivity).
Relatively low volatility
Compared to other asset classes such as equities and commodities, fixed income has exhibited lower volatility (sharp movements in prices) over the longer term. Moreover, it can perform a useful diversification role when held with other asset classes: for example, government bonds often have a low or inverse correlation with equities.
Protection in the capital structure
Although no asset is 100% risk free, bonds benefit from being senior to equity in the capital structure of a company. This means that bondholders have a stronger claim on the income or the assets of a company than holders of the company's equity, particularly when a company gets into difficulties.
Strength in depth
Janus Henderson is a leading manager of global fixed income assets, with a reputation for innovation, having managed fixed income portfolios since 1978. With more than 60 fixed income investment professionals, Janus Henderson has expertise across all the subsectors of fixed income.
Expertise across the spectrum
Janus Henderson covers all the main fixed income assets including government bonds, corporate bonds (both investment grade and high yield), emerging market debt, asset backed securities and secured loans. This means we are able to offer products focused on a specific subsector or region as well as diversified fixed income strategies that can invest across the whole spectrum of fixed income.
Powerful idea generation
Our team structure, which harnesses unconstrained idea generation, together with our experience of more specialist areas such as derivatives and asset backed securities, means we are well positioned to exploit opportunities across global fixed income markets.
Partnership approach
As a pure investment manager Janus Henderson understands the importance of helping clients to achieve their long-term investment objectives. We strive to offer a broad range of traditional and innovative products, backed up with a strong set of values and an emphasis on putting the client first.
Heritage
Established in the 1930s, Janus Henderson has grown to become one of Europe's largest independent investment managers and is steadily strengthening its global presence. The product range continues to be developed with the aim of providing investment choice and solutions for investors.
Janus Henderson's well-resourced Global Fixed Income team operates from both Europe and the US to offer coverage across key time zones. The team comprises more than 60 fixed income professionals, with an average of 15 years of industry experience.
Specialist alpha teams
Janus Henderson's fixed income division is organised into specialist alpha teams that generate investment ideas within their area of expertise. These teams comprise portfolio managers and analysts that cover three key areas: interest rates, corporate credit and secured credit. Complementing this is a diversified fixed income team, comprising senior fixed income experts at Janus Henderson who draw on the alpha teams to construct portfolios across the entire fixed income spectrum.
The dealers at Janus Henderson sit adjacent to the fixed income teams covering global rates, credit, cash and foreign exchange, providing cost-effective execution for portfolios and transmitting their market knowledge to our managers and analysts.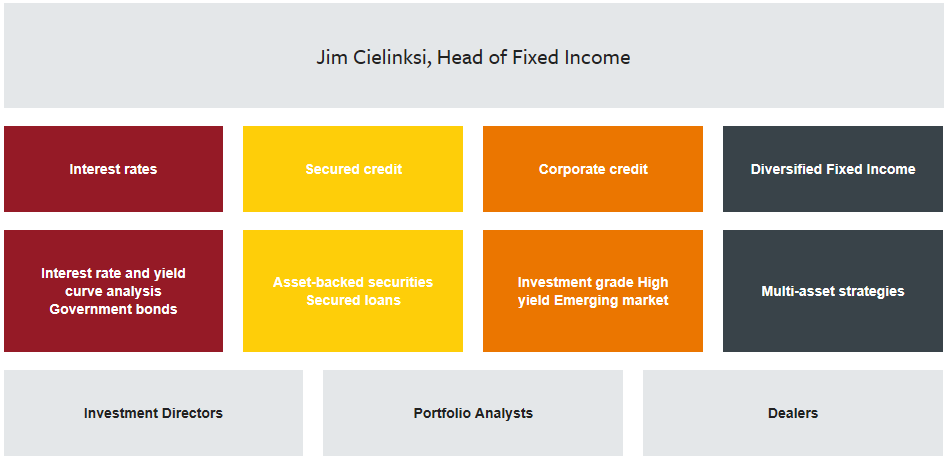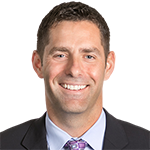 Seth Meyer is a Portfolio Manager at Janus Henderson Investors responsible for co-managing the High Yield, Global High Yield, Multi-Sector Credit, Short Duration, and Short Duration High Yield strategies.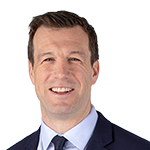 Tom Ross is a Corporate Credit Portfolio Manager at Janus Henderson Investors, a position he has held since 2006.