Deforestation: rising up the corporate and investor agenda
Charlotte Nisbet, Responsible Investment Analyst, discusses why deforestation can have a financially-material impact on companies and how engagement can lead to better long-term investment outcomes.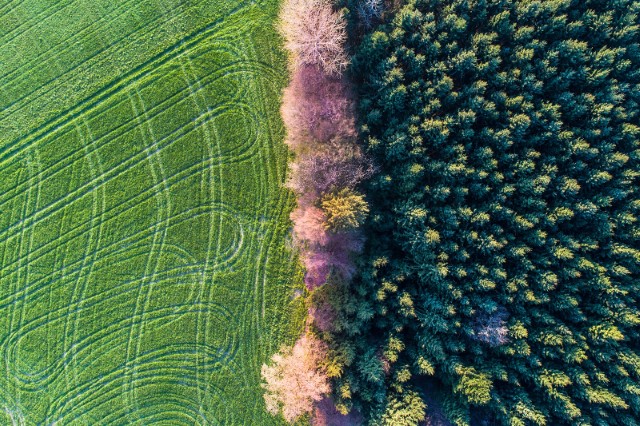 21 Sep 2023
7

minute read
Key takeaways:
Deforestation is increasingly financially material to companies given greater regulatory pressure around traceability and sustainable supply chains, as well as related reputational and operational risks.
Janus Henderson's central Responsibility Team, in partnership with the investment teams, has been assessing the impact of the EU Deforestation Regulation on portfolio companies.
We use engagement to understand how our portfolio companies are prepared for future regulation and potential fines related to deforestation.
In recent years, the corporate and investment community has been waking up to the financial risks posed by deforestation. Deforestation is increasingly impacting company cash flows given greater pressure from investors and stakeholders to invest in traceability and have sustainable supply chains. In a previous post, we mentioned that the world is losing approximately 10 million hectares of forest in the tropics and sub-tropics every year, according to the UN Food and Agriculture Organization's Forest Resources Assessment.1 This is an unsustainable situation – as investors we have been focusing on the sectors and companies with material ties to deforestation, what the consequent investment implications are, and how we can manage deforestation risk in our clients' portfolios.
What is being done to curb global deforestation and what does this mean for companies?
The continued rates of deforestation and greater scrutiny on companies' role in deforestation has led investors and other stakeholders to call for greater transparency. This pressure, more recently, has extended to governments and culminated in the introduction of regulation in the EU to hold companies accountable for their involvement in global deforestation. The EU Deforestation Free Product Regulation introduced this year covers seven deforestation-linked commodities: soy, cocoa, palm oil, cattle, coffee, wood and rubber. The regulation, which entered into force on 29 June 2023 aims to ensure that companies registered in EU member states that import or export certain agricultural commodities have not been produced on land deforested since 31 December 2020.
There is a potential financial implication in the form of fines for companies found to not have appropriate levels of traceability for the deforestation-linked commodities. The maximum level of potential fines has been set to no lower than 4% of a company's total annual EU-wide turnover in the preceding financial year.2
Another potentially financially-material risk is the marginal cost increases associated with the extra investment required to bring due diligence standards up to a level that they can prove full traceability of commodities, such as investing in geolocation software. For companies that haven't been making these incremental investments over the past couple of years, it could be particularly financially material with capital allocation budgeting especially tight under the current macroeconomic environment, which has placed general cost pressures on many consumer businesses.
An important part of the EU regulation highlights that responsibly-certified commodities such as responsibly-sourced palm oil (RSPO) will not get the automatic green light for passing the regulation's traceability requirements, so even companies using responsibly-certified commodities will have to prove their origin. It may even be necessary to switch to a different, potentially more expensive supplier, where companies can procure more granular supply chain data to meet the new regulation criteria.
Ultimately, we believe that the regulation is a positive step forward in terms of encouraging companies to better manage deforestation risks, and think it should not be a huge concern for companies that have been proactively focusing on improving supply-chain standards and disclosure.  The key challenge for companies will be proving traceability, so it is essential they have the right systems and controls in place, set targets, and provide clear disclosure on supply chains across all commodities.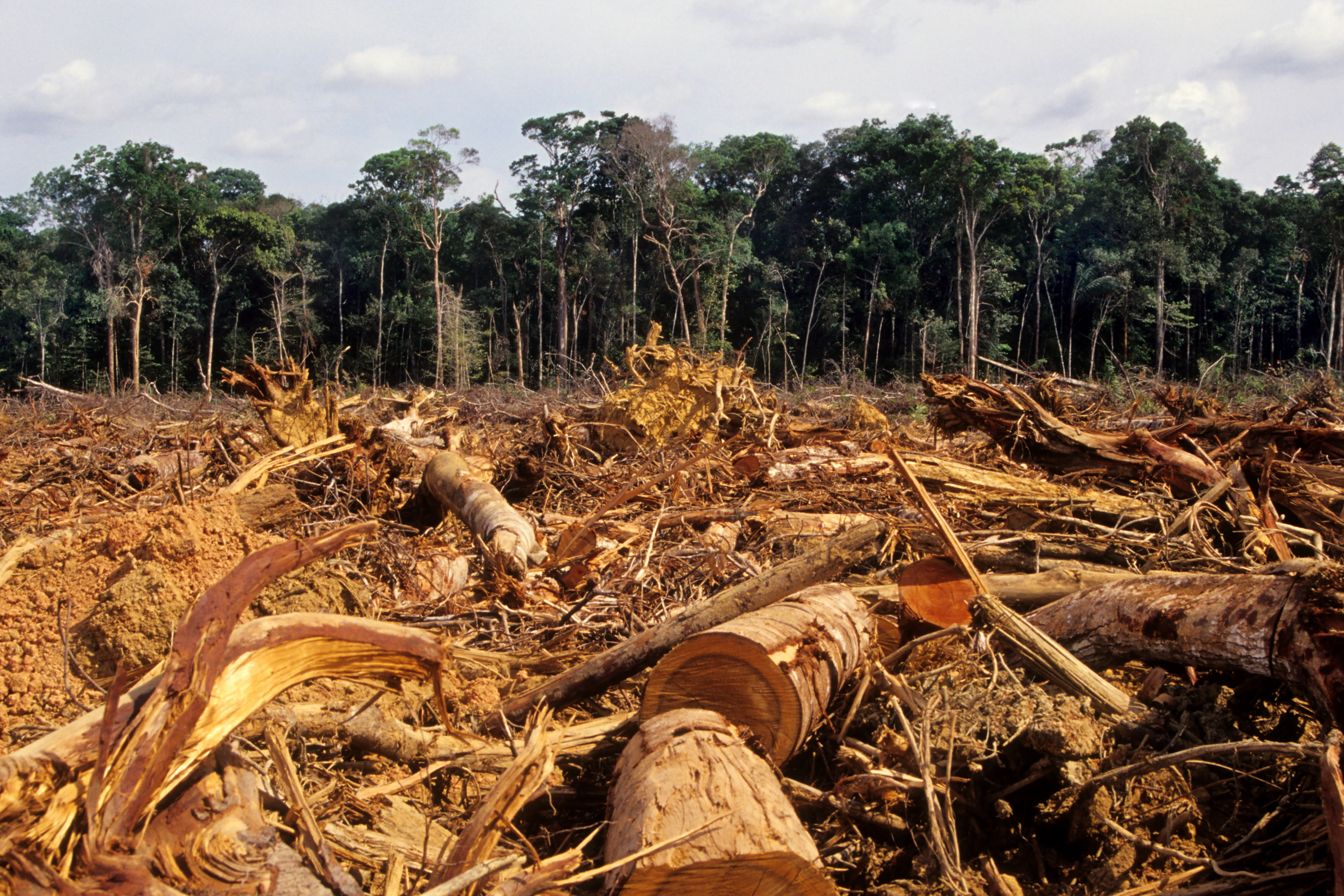 How we address deforestation risk in our client portfolios
A fundamental part of our ESG integration is to be thoughtful, practical, forward looking and research focused to understand how exposed our portfolio companies are to ESG risks and opportunities. At Janus Henderson, we have been evaluating whether this regulation poses risks to companies in which we are invested. We have identified companies in the consumer goods sector as being most exposed to deforestation risk and impacted by the EU regulation, in particular, those with a high proportion of EU sales exposure. These risks fall into two main buckets:
Occurs when the reputation of a company is tainted amongst its customers, stakeholders, employees, and investors where deforestation is linked to its operations. This includes reputational damage from social risks, as significant human rights abuses such as forced labour and child labour have been associated with deforestation.
Relates to companies with products that use deforestation-linked commodities, such as soy, cocoa, coffee, palm oil etc. More recent pressure to prove traceability of raw materials and maintain sustainable supply chains requires significant investment and resources, possibly even resulting in the need to switch suppliers.
We use ongoing engagement and research as a key tool to understand how exposed our portfolio companies are to deforestation. In general, we favour engagement over divestment and do not have a firmwide exclusionary policy on deforestation. Engagement is a useful tool to highlight to our investee companies where we might like to see improvements and flag what best practices are used in the market on certain ESG issues. The Responsible Investment and Governance Team has been collaborating with our fixed income and equity teams to interact with consumer goods companies that will be subject to the EU regulation. So far, our discussions have been with confectionary and chocolate companies, on key areas such as the extent to which they are exposed to the legislation (e.g. how much sales exposure do they have in the EU), what they have done to prepare for it, and whether they anticipate any additional costs associated with the higher traceability standards that will be required.
Overall, most of the companies we have spoken to have welcomed the introduction of the regulation, as it should help the entire industry become more transparent on supply chain sourcing and help to limit the damaging effects of deforestation. Particularly for the cocoa industry, one company highlighted that the large players in the market account for a significant proportion of cocoa purchasing but the rest of the industry is very fragmented, hence there is little/no monitoring of these producers and buyers on their standards. Challenges with the regulation highlighted by companies we spoke to included the potential reduction in the number of farmers that the EU market can source from and how the regulation will be practically implemented, given it is down to each individual EU member state to put the regulation into place.
There is always room for improvement
We believe that consumer goods companies can always do more to monitor and reduce the impact that their supply chains have on deforestation, thereby reducing their own financial risk. Where we think companies can do more is disclosing and explaining where instances of deforestation have been identified in their supply chain and how they remedied the situation. In our opinion, when a company can demonstrate that it has identified such instances, it is a positive indicator that the company is taking proactive action on mitigating related risks.
Secondly, monitoring company targets on traceability is an effective way to hold companies accountable on their efforts to reduce deforestation. Some companies have been ahead of the curve and have set and achieved aggressive targets to reduce deforestation in their supply chains, but there are still many companies with exposure to deforestation-linked commodities that have yet to set targets. We encourage our investee companies to set challenging but realistic targets to help reduce their exposure to deforestation risk. We anticipate seeing more companies aim to achieve zero deforestation in their supply chains and provide details and disclosure around supply chain mapping with the EU regulation helping to improve supplier transparency data and raise standards globally.
Deforestation is a long-term sustainability challenge, and we will continue to engage with our portfolio companies on their efforts to reduce the risks associated with their impact on global forests. We believe that companies that are addressing their deforestation risks today are better prepared to face future regulations and preserve and grow cash flows, making them potentially more attractive long-term investments.
1 https://www.fao.org/forest-resources-assessment/en/
2https://environment.ec.europa.eu/news/green-deal-new-law-fight-global-deforestation-and-forest-degradation-driven-eu-production-and-2023-06-29_en
Biodiversity: the variability among living organisms arising from all sources including terrestrial, marine and other aquatic ecosystems and the ecological complexes of which they are part and includes diversity within species, between species and of ecosystems.
Supply chain mapping: process of gathering, storing, and preparing data about the various links making up the supply chain eg. suppliers, manufacturers, distributors, vendors and customers.
IMPORTANT INFORMATION
Sustainable or Environmental, Social and Governance (ESG) investing considers factors beyond traditional financial analysis. This may limit available investments and cause performance and exposures to differ from, and potentially be more concentrated in certain areas than the broader market.
These are the views of the author at the time of publication and may differ from the views of other individuals/teams at Janus Henderson Investors. References made to individual securities do not constitute a recommendation to buy, sell or hold any security, investment strategy or market sector, and should not be assumed to be profitable. Janus Henderson Investors, its affiliated advisor, or its employees, may have a position in the securities mentioned.
Past performance does not predict future returns. The value of an investment and the income from it can fall as well as rise and you may not get back the amount originally invested.
The information in this article does not qualify as an investment recommendation.
Marketing Communication.