2022 Annual General Meeting
We are pleased to invite you to attend The Henderson Smaller Companies Investment Trust plc's 2022 Annual General Meeting, taking place at 11:30am on Friday 30 September 2022.
A physical meeting is planned and you are invited to attend in person at the registered office, 201 Bishopsgate, London EC2M 3AE. Those who are unable to travel are welcome to join virtually by Zoom. If you wish to join the AGM by Zoom, please register
here
in advance, entering your shareholder details. We encourage shareholders to attend for the opportunity to meet the Board and the Fund Manager, Neil Hermon, who will give a presentation reviewing the year and looking forward to the year ahead, and to ask questions and debate with Neil and the Board.
As is our normal practice, there will be live voting for those physically present at the AGM. We are not able to offer live voting virtually, and we therefore request all shareholders, and particularly those who cannot attend physically, to submit their votes by proxy, ahead of the deadline of 28 September 2022, to ensure that their vote counts at the AGM. Please see the Notice of AGM and proxy form for further information within the Documents section listed below. If you would like to submit any questions in advance of the AGM, you are welcome to send these to our corporate secretary at itsecretariat@janushenderson.com.
The Company aims to maximise shareholders' total returns (capital and income) by investing in smaller companies that are quoted in the United Kingdom.
The value of an investment and the income from it can fall as well as rise as a result of market and currency fluctuations and you may not get back the amount originally invested. Potential investors must read the latest annual report and where relevant, the key investor information document before investing. This website is for promotional purposes and does not qualify as an investment recommendation.
Looks for quality growth companies but will only invest at a reasonable price
Outperformed the Numis Smaller Companies Index in all but three years since Neil's appointment in 2002
Disciplined management team that abides by a strict checklist to increase the likelihood of good performance
LATEST INSIGHTS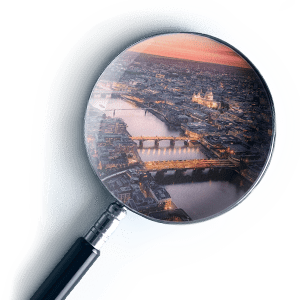 At Janus Henderson, we believe in the sharing of expert insight for better investment and business decisions. We call this ethos Knowledge Shared.
FREQUENTLY ASKED QUESTIONS
Source: Morningstar. Ratings updated quarterly.