Alex Crooke
Co-Head of Equities – EMEA and Asia Pacific | Portfolio Manager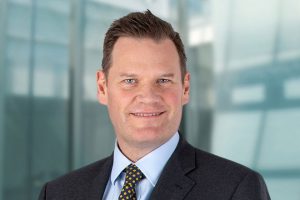 Alex Crooke is Co-Head of Equities – EMEA and Asia Pacific at Janus Henderson Investors, a position he has held since 2018. Alex is responsible for equities in the EMEA and APAC regions and is a Portfolio Manager for the Global Equity Income and Global Dividend and Income Builder strategies as well as a number of UK and Australian funds and investment trusts. In addition, he is a member of the Janus Henderson Executive Committee. Previously, he was head of Global Equity Income and Specialist Equities Teams from 2013. Alex was recruited by Henderson to co-manage the UK assets of an investment trust in 1994 as an associate director. He later became a fund manager responsible for a number of UK and global income-oriented equity products. Alex began his investment career with Equitable Life Assurance Society in 1990 as a US investment analyst.
Alex holds a BSc degree (Hons) in physics and astrophysics from Manchester University. He is an associate member of the Society of Investment Professionals (ASIP) and has 31 years of financial industry experience.
Articles Written
In this video, Co-Head of Equities Alex Crooke, Global Head of Fixed Income Jim Cielinski and Global Head of Multi-Asset and Alternatives Michael Ho explore the key themes shaping the investment landscape for the second half of 2019. Aligning with the Janus Henderson Mid-Year Market GPS outlooks, the discussion assesses potential impacts and opportunities for investors in the months ahead.