GLOBAL SUSTAINABLE EQUITY STRATEGY
To celebrate over 30 years of sustainable investing we take a look back at the developments that have shaped sustainable investing and the world we live in today.
GLOBAL SUSTAINABLE EQUITY STRATEGY
CELEBRATING OVER 30 YEARS OF
SUSTAINABLE INVESTING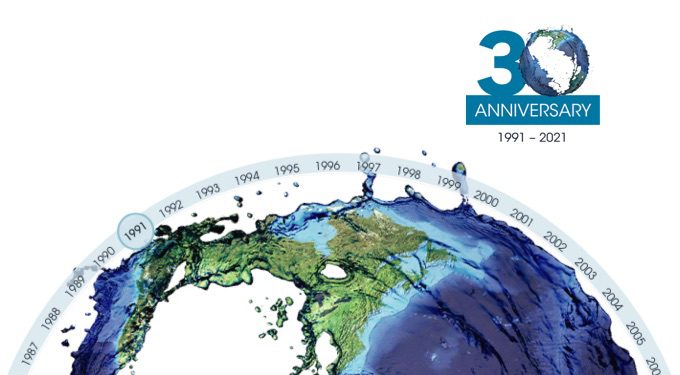 1987

Our common future (brundtland report)

The report outlines the need for sustainable development.

1988

The Intergovernmental Panel on Climate Change (IPCC) is created

The IPCC is dedicated to the communication and study of human-induced climate change.

1989

Ozone-depleting substances are phased out

The Montreal Protocol internationally recognizes the damage that ozone-depleting substances have on the environment.

1990

Finland becomes the first country to tax CO2

1991

The Janus Henderson Global Sustainable Equity Strategy is launched

1995

COP1 in Berlin, Germany

The first United Nations Framework Convention on Climate Change takes place.

Global life expectancy reaches 65 years of age, doubling in nearly 100 years

In 1900, global life expectancy was predicted to be only 32 years of age.

1996

First "Mass" produced electric car goes into production

General Motors releases the EV1.

2002

The Bangladesh Government are the first to impose a total ban on lightweight plastic bags




2006

Janus Henderson becomes a founding signatory and member of the UN Principles for Responsible Investment

2008

The first lithium-ion powered electric car comes to market

The Tesla Roadster is delivered to customers after four years of development.

2011

The human population reaches 7 billion

It took 123 years to reach two billion in 1927 and only 12 years for the population to increase by one billion in 2011.

2012

UN declares the sustainable development goals

The 17 UN SDGs are the blueprint for a sustainable future.

2015

Paris agreement

Nearly 200 countries pledge to limit global warming to 2°C from pre-industrial levels by 2100.

Costa Rica runs on 100% renewable energy

This is the first time that a country has run on only renewable energy.

2018

Swedish environmental activist Greta Thunberg ushers in a new generation of activism

2019

The first plant-based meat alternative goes public

Beyond Meat, a food alternative to the carbon intense farming industry, is valued at $1.5bn.

2020

Renewable energy overtakes fossil fuels in Europe

For the first time ever, renewable sources generate 38% of Europe's electricity, compared to 37% for fossil fuels.

2021

COP26 Glasgow

2021

The US Sustainable Equity Strategy is launched

2022

Janus Henderson Global Sustainable Equity Funds assessed as NZC20
Discover the latest expert insights from the Global Sustainable Equity Team.