An interesting year for credit markets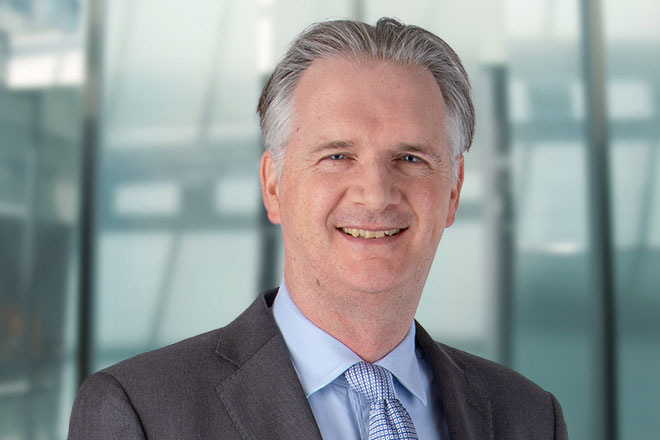 ​John Pattullo, Co-Fund Manager of Henderson Diversified Income, tells Asset TV why 2019 could be an interesting year for credit markets.
Glossary
Bond: A debt security issued by a company or a government, used as a way of raising money. The investor buying the bond is effectively lending money to the issuer of the bond. Bonds offer a return to investors in the form of fixed periodic payments, and the eventual return at maturity of the original money invested – the par value. Because of their fixed periodic interest payments, they are also often called fixed income instruments.
Bear market: A financial market in which the prices of securities are falling. A generally accepted definition is a fall of 20% or more in an index over at least a two-month period. The opposite of a bull market.
Bull market: A financial market in which the prices of securities are rising, especially over a long time. The opposite of a bear market.
Credit: Refers to bonds within fixed income markets where the borrower is not a sovereign or government entity. Typically, the borrower will be a company or an individual, and the borrowings will be in the form of bonds, loans or other fixed interest asset classes.
Dividend: A payment made by a company to its shareholders. The amount is variable, and is paid as a portion of the company's profits.
fixed interest: A loan or bond that pays a fixed rate of interest to the lender. Opposite to Variable rate.
Gearing: A measure of a company's leverage that shows how far its operations are funded by lenders versus shareholders. It is a measure of the debt level of a company. Within investment trusts it refers to how much money the trust borrows for investment purposes.
High yield: A bond that has a lower credit rating than an investment grade bond. Sometimes known as a sub-investment grade bond. These bonds carry a higher risk of the issuer defaulting on their payments, so they are typically issued with a higher coupon to compensate for the additional risk.
Libor: London interbank offered rate. A widely-used benchmark rate that banks use to charge each other for short-term loans. It serves as a reference for short-term interest rates more widely.
Multi-asset: a combination of asset classes
Spread: The difference in the yield of a corporate bond over that of an equivalent government bond.
Yield: The level of income on a security, typically expressed as a percentage rate. For equities, a common measure is the dividend yield, which divides recent dividend payments for each share by the share price. For a bond, this is calculated as the coupon payment divided by the current bond price.
These are the views of the author at the time of publication and may differ from the views of other individuals/teams at Janus Henderson Investors. Any securities, funds, sectors and indices mentioned within this article do not constitute or form part of any offer or solicitation to buy or sell them.
Past performance does not predict future returns. The value of an investment and the income from it can fall as well as rise and you may not get back the amount originally invested.
The information in this article does not qualify as an investment recommendation.
Marketing Communication.
Important information
Please read the following important information regarding funds related to this article.
Before investing in an investment trust referred to in this document, you should satisfy yourself as to its suitability and the risks involved, you may wish to consult a financial adviser. This is a marketing communication. Please refer to the AIFMD Disclosure document and Annual Report of the AIF before making any final investment decisions.
Specific risks

If a Company's portfolio is concentrated towards a particular country or geographical region, the investment carries greater risk than a portfolio diversified across more countries.
Higher yieldings bonds are issued by companies that may have greater difficulty in repaying their financial obligations. High yield bonds are not traded as frequently as government bonds and therefore may be more difficult to trade in distressed markets.
This Company is suitable to be used as one component in several in a diversified investment portfolio. Investors should consider carefully the proportion of their portfolio invested into this Company.
Active management techniques that have worked well in normal market conditions could prove ineffective or detrimental at other times.
The Company could lose money if a counterparty with which it trades becomes unwilling or unable to meet its obligations to the Company.
The return on your investment is directly related to the prevailing market price of the Company's shares, which will trade at a varying discount (or premium) relative to the value of the underlying assets of the Company. As a result losses (or gains) may be higher or lower than those of the Company's assets.
The Company may use gearing as part of its investment strategy. If the Company utilises its ability to gear, the profits and losses incured by the Company can be greater than those of a Company that does not use gearing.
All or part of the Company's management fee is taken from its capital. While this allows more income to be paid, it may also restrict capital growth or even result in capital erosion over time.