Company update
On 27 January 2022, shareholders of Henderson European Focus Trust plc (the 'Company') approved a sub-division of the ordinary shares at the Company's Annual General Meeting. The sub-division became effective on Monday, 7 February 2022 (the 'Effective Date'). This means that each ordinary share of 50 pence in the capital of the Company ('Previous Ordinary Shares') has now been sub-divided into ten new ordinary shares of 5 pence each ('New Ordinary Shares'). Although each ordinary shareholder now holds ten times as many New Ordinary Shares than before, each shareholder's proportionate interest in the ordinary share capital of the Company remains unchanged. The New Ordinary Shares have the same rights to participate in dividends or income of the Company and the same rights on liquidation of the Company as holders of Previous Ordinary Shares. Each New Ordinary Share carries the right to one vote on a poll.
Please see the Annual Report or watch the Understanding Share Splits video for further information. For more information, see the Annual Report read the FAQs or watch the Understanding share splits video.
The Company seeks to maximise total return (a combination of income and capital growth) from a portfolio of stocks listed in Europe.
The value of an investment and the income from it can fall as well as rise as a result of market and currency fluctuations and you may not get back the amount originally invested. Potential investors must read the latest annual report and where relevant, the key investor information document before investing. This website is for promotional purposes and does not qualify as an investment recommendation.
Prioritises value when allocating funds and is uninhibited by index weightings
The team looks for inflexion points whereby a company or sector is set for a period of growth
The portfolio can hold companies of any size but has a strong bias towards large cap
View Henderson European Focus Trust ESG approach here
LATEST INSIGHTS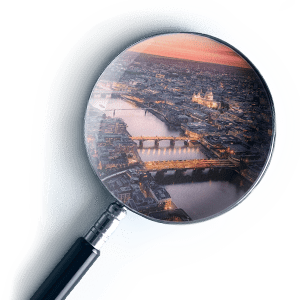 At Janus Henderson, we believe in the sharing of expert insight for better investment and business decisions. We call this ethos Knowledge Shared.
FREQUENTLY ASKED QUESTIONS
Source: Morningstar. Ratings updated quarterly.