Philip Maymin, PhD
Director of Asset Allocation Strategies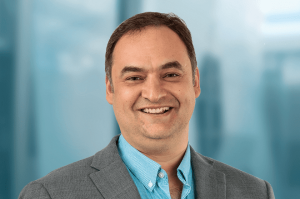 Philip Maymin is Director of Asset Allocation Strategies at Janus Henderson Investors, a position he has held since joining the firm in 2022. Working closely with the portfolio managers and researchers, he represents the firm's asset allocation and adaptive strategies to clients and prospective clients. Prior to Janus Henderson, Philip was an insight partner and head of insight product at Essentia Analytics from 2019. He served as research partner and academic advisor from 2009 to 2018 at Gerstein Fisher. He was co-founder and portfolio manager at Maymin Capital Management LLC from 2005 to 2007. Before that, he was a portfolio manager at Ellington Management Group LLC from 2000. Philip began his career as a strategist at Long-Term Capital Management LP in 1996. His experience also includes serving as a professor at NYU Tandon, the University of Bridgeport, and Fairfield Dolan.
Philip received a BA degree in computer science and an MS degree in applied mathematics from Harvard University. He earned a PhD in finance from the University of Chicago, Booth School of Business. He has

27

years of financial industry experience.