Pete Webster, CFA
Portfolio Manager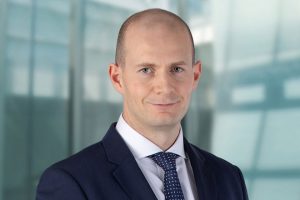 Pete Webster is a Portfolio Manager on the UK-based Multi-Asset Team at Janus Henderson Investors, a position he has held since 2014. Pete joined Henderson in 2009 as a performance analyst. Before Henderson, he worked at BNY Mellon, where he was a pricing and valuations specialist.
Pete graduated with a BSc degree (Hons) in mathematics, accounting, and financial management from Loughborough University. He holds the Chartered Financial Analyst designation, the Investment Management Certificate (IMC), and Investment Operations Certificate (IOC). He has 13 years of financial industry experience.
Articles Written
James de Bunsen and Pete Webster, Co-Fund Managers of Henderson Alternative Strategies Trust, explain how their position as multi-asset managers can benefit investors, particularly during periods of market uncertainty. They also describe the Trust's performance over the last six months and why the team has chosen to reduce the number of holdings in the Trust's portfolio, along with what can be expected for the remainder of the year.