The Fund aims to provide a sustainably high income return with the prospect for some capital growth whilst maintaining a moderate level of volatility (variation of returns) over the medium to long term (5 years or more). Maintaining the volatility of the Fund within defined limits, while not guaranteed, is prioritised over the generation of income.
More
The Fund invests in Collective Investment Schemes (other funds including those managed by Janus Henderson and Exchange Traded Funds) to provide diversified global exposure to a range of assets including bonds issued by companies and governments, company shares (equities), and to a lesser extent, alternative assets such as property and commodities.
The Fund may invest directly in other assets including shares (equities), bonds, cash and money market instruments.
The investment manager may use derivatives (complex financial instruments) with the aim of making investment gains in line with the Fund's objective, to reduce risk or to manage the Fund more efficiently.
The Fund is actively managed with reference to Distribution Technology (an independent risk rating body) risk profile level '5' as referenced in the Fund's name, as this relates to the target risk profile of the Fund. The investment manager has a high degree of freedom to choose individual investments for the Fund.
Less
The value of an investment and the income from it can fall as well as rise as a result of market and currency fluctuations and you may not get back the amount originally invested.
Potential investors must read the prospectus, and where relevant, the key investor information document before investing.
This website is a Marketing Communication and does not qualify as an investment recommendation.

The Multi-Asset Core Income range aims to remain within pre-set risk parameters as measured by Distribution Technology (an independent risk-profiling firm)
Aims to offer clients a cost-considered, multi-asset strategy with a risk profile of 5. Distribution Technology profiles funds on a scale of 1-10 and takes into consideration risk targets and other factors as well as past data
The fund aims to provide an attractive and competitive level of regular income on a monthly basis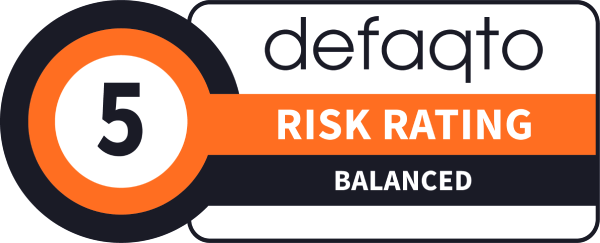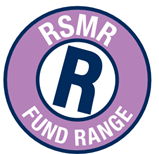 ©2023 FE fundinfo. All Rights Reserved. The information, data, analyses, and opinions contained herein (1) include the proprietary information of FE fundinfo, (2) may not be copied or redistributed, (3) do not constitute investment advice offered by FE fundinfo, (4) are provided solely for informational purposes and therefore are not an offer to buy or sell a security, and (5) are not warranted to be correct, complete, or accurate. FE fundinfo shall not be responsible for any trading decisions, damages, or other losses resulting from, or related to, this information, data, analyses, or opinions or their use. FE fundinfo does not guarantee that a fund will perform in line with its FE Investments Approved Rating as it is a reflection of past performance only. Likewise, the FE Investments Approved Rating should not be seen as any sort of guarantee or assessment of the creditworthiness of a fund or of its underlying securities and should not be used as the sole basis for making any investment decision.