Over the long term, the Company aims to achieve capital growth in excess of the FTSE World Index and dividend growth greater than inflation, as measured by the UK Consumer Prices Index ('CPI'), by investing in companies listed throughout the world.
The value of an investment and the income from it can fall as well as rise as a result of market and currency fluctuations and you may not get back the amount originally invested. Potential investors must read the latest annual report and where relevant, the key investor information document before investing. This website is for promotional purposes and does not qualify as an investment recommendation.
The Bankers Investment Trust has the flexibility to invest in any geographic region and any sector with no set limits on individual country or sector exposures. The Manager primarily employs a bottom-up stock picking investment process, across six regional portfolios, to identify suitable opportunities. While each regional portfolio manager employs their own investment style, they all pay particular regard to cash generation and dividend growth over the medium term.
The Company can, but normally does not, invest up to 15% of its gross assets in any other investment companies (including listed investment trusts).
The Company can borrow up to 20% of net assets at the time of draw down to make additional investments with the aim of achieving a return that is greater than the cost of the borrowing.
ESG Policy
The Bankers Investment Trust believes that integrating environmental, social and governance or ('ESG') factors into the investment decision making and ownership practices is an important element in delivering our investment objective. ESG considerations are a fully integrated component of the investment processes employed by each of the active investment teams. These teams, spanning different geographic markets, operate and are structured in ways that are suited to their respective regions. This means that ESG considerations are embedded in ways that are appropriate to the markets in which the teams invest. They apply their differentiated perspectives, insight and experience to identify sustainable business practices that can generate long-term value. Further information can be found in the Company's ESG Policy
Why invest in Bankers?
A quality long-term savings vehicle delivering Growth and Income from Global Equities
A diversified equity portfolio from Janus Henderson Investors regional investment specialists
Delivering long-term performance relative to its benchmark
56 consecutive years of dividend increases supported by the investment trust structure
Ongoing charge ratio amongst the lowest of actively managed equities funds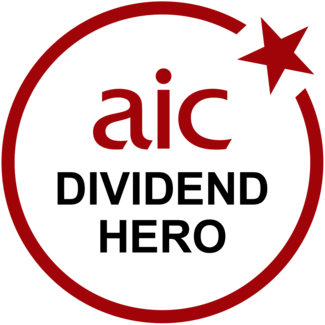 The Bankers Investment Trust PLC has been awarded the AIC Dividend Hero award for 56 years of dividend growth.
Find out more about the methodology behind the award here.
Source: AIC, Morningstar calculations, 15/02/2023
Past performance does not predict future returns.
This is not substantive investment research or a research recommendation, as it does not constitute substantive research or analysis. Performance records are detailed on the specific KID, fees and charges may vary and further information can be found in the company's prospectus and KID which must be reviewed before investing.
LATEST INSIGHTS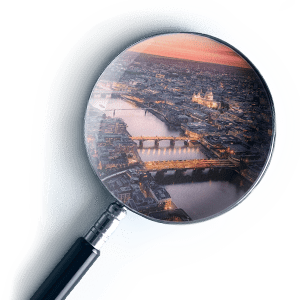 At Janus Henderson, we believe in the sharing of expert insight for better investment and business decisions. We call this ethos Knowledge Shared.
FREQUENTLY ASKED QUESTIONS
Source: Morningstar. Ratings updated quarterly.