Adam Hetts, CFA
Global Head of Portfolio Construction and Strategy
Adam Hetts is the Global Head of Portfolio Construction and Strategy at Janus Henderson Investors. In this role, he leads the Portfolio Construction and Strategy Team that is focused on delivering actionable investment strategy and thought leadership to help clients in all aspects of the investment management process. From 2011 until joining Janus in 2017, he was vice president, senior portfolio strategist with Goldman Sachs Asset Management in New York, leading efforts in the US and Asia Pacific regions. Prior to that, Adam worked with Goldman Sachs Principal Strategies, a proprietary hedge fund, and as a corporate strategist within Goldman Sachs Asset Management. Earlier in his career, he was a consultant with The Law and Economic Consulting Group in Washington, D.C.
Adam earned his bachelor of science degree in finance with a concentration in accounting from Pennsylvania State University. He holds the Chartered Financial Analyst designation and FINRA Series 24, 7, and 63 securities licenses. He has 16 years of financial industry experience.
Articles Written
A transformative synchronised investment boom into clean technologies is underway in the US and beyond. Adam Hetts talks to Hamish Chamberlayne and Aaron Scully from the Global Sustainable Team.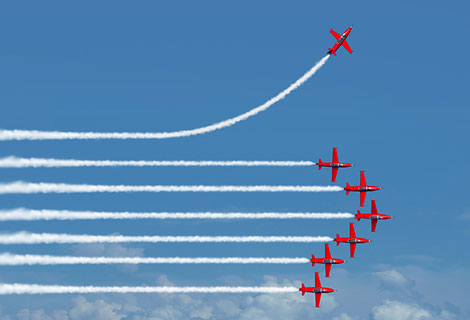 Adam Hetts and Sabrina Geppert from Janus Henderson's Portfolio Construction and Strategy Team examine portfolio trends and opportunities for UK investors in 2021.
A lively discussion that goes against consensus, seeking to unearth the truth about what is really happening in the economy and the potential impact on bond markets.
Adam Hetts talks to Seth Meyer and Tom Ross, portfolio managers on the high yield bond strategies, about how with credit spreads gradually tightening, returns will become less about market direction (beta) and more about identifying individual opportunities (alpha).
A far reaching fixed income discussion on credit market resilience, liquidity versus solvency risks, recovery prospects and the dilemma for central banks in 2021.
Adam Hetts talks to Nick Maroutsos and Jason England, portfolio managers on the Absolute Return Income strategies.
In this episode, Adam Hetts talks to Alison Porter and Richard Clode from the Global Technology Leaders Team. The focus is on the main topics impacting the tech sector today, including the acceleration in tech trends, rising valuations, the US-China tech war, regulation, the US presidential election, as well as their approach to ESG factors and how they manage concentration risk in portfolios.
In this episode, Global Sustainable Equity portfolio managers Hamish Chamberlayne and Aaron Scully join Adam Hetts to decode sustainability and discuss their approach to sustainable investing.
In the first in the series, Adam Hetts talks to Co-Heads of Strategic Fixed Income Jenna Barnard and John Pattullo. In a candid conversation, the trio cover global credit, inflationary threats, the impact of COVID, fool's yield and false summits, among other topics.