Shaon Baqui
Research Analyst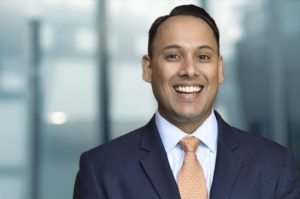 Shaon Baqui is a Research Analyst at Janus Henderson Investors, primarily focussed on the technology sector. Prior to joining the firm in 2020, he was a senior equity research analyst in the technology sector at Calamos Investments from 2015. Before that, he spent six years as a vice president and sell-side research analyst with a focus on the semiconductor sector, at Citi from 2014 to 2015 and at JPMorgan from 2009 to 2014. Shaon began his career in technology. He was a senior financial analyst at Intel from 2008 and a reliability engineer at Dell from 2003.
Shaon received his bachelor of science degree in electrical engineering as well as an MBA from the University of Texas – Austin. He holds FINRA Series 7 and 63 securities licenses and has 14 years of financial industry experience.
Articles Written
Recent advances in generative AI have driven big returns in many tech stocks this year. The question now is, what's next?
Recent volatility has compressed semiconductor valuations, even as the industry's long-term growth drivers gather strength.