YOUR GATEWAY TO SMART
RETIREMENT PLANNING
Reaching the Big 5-0 is a watershed moment. It's when many of us realise that retirement isn't a distant reality but is something we should start investing for now. That's why we refer to it as the Big 5-Oh.
So start your retirement planning now. It's got to be better than waiting for the Big 6-Oh-No – when you realise you've left it too late.
On this hub, you'll find a selection of helpful resources to support you every step of the way.
Because smart retirement planning starts with you - and Janus Henderson.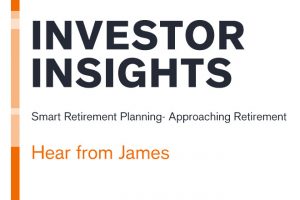 James talks about how he manages his pension with the help for a professional advisor, and touches on the challenges involved in managing a pension as a self-employed individual. Produced in partnership with Steps to Investing.
Learn more
About Janus Henderson Investment Trusts
There are many ways of investing for retirement, and investment trusts are one of the most popular choices.
At Janus Henderson we have a range of 12 different investment trusts, with total assets valued at £9.3 billion.* We invest in a wide range of countries, sectors and assets to provide investors with choice, diversity and opportunity. Whether you're looking for capital growth or income (or a blend of both), there's a wide range to choose from.
Our expert fund managers have proven track records both regionally and globally, and actively manage our investment trusts to provide the best long-term returns we can for our investors.
Find out more about each of our trusts, their performance and strategies:
* Source: The Association of Investment Companies (AIC), 30 September 2021