Top DC Trends and Developments
Quarterly Defined Contribution in Review: Special COVID-19 Edition
1Q20 Highlights
Given the recent COVID-19 coronavirus crisis, we are abridging this quarter's edition of Top DC Trends and Opportunities to provide information that is most relevant during these difficult times. Inside you will find timely insights regarding the coronavirus's impact on plan sponsors and participants as well as a brief summary of other events that have occurred within the last 90 days that can have a long-term impact.
Key topics from this quarter's edition:
CARES Act increases access and adjusts tax treatments to distributions for retirement plans
Eligibility of plan loans is expanded for "Qualified Individuals" following the CARES Act
Trading in retirement plans in February reached its highest level since August 2011
Several fiduciary cases were moving forward prior to the "stay at home" orders
Legislation was proposed to permit CITs in 403(b) plans
Be in the Know
Subscribe to receive Top DC Trends and Developments quarterly to stay up to date on the latest news in the DC marketplace.
FEATURED ARTICLE
A 401(k) Investment Committee's Guide to the Coronavirus Correction
The recent market moves have been challenging, particularly for investors nearing retirement and younger savers who have never experienced a significant market decline. Retirement and wealth strategies expert Matt Sommer outlines three proactive steps investment committees can take to guide plan participants through this difficult environment.
Insight from our defined contributions teams to help clients navigate the markets and opportunities ahead.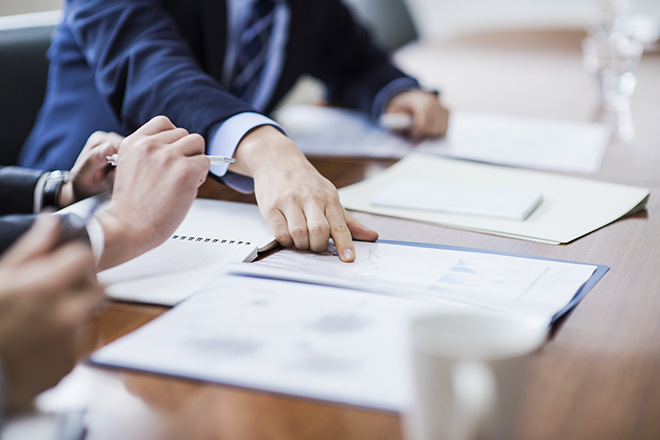 In the latest episode of Plan Talk, Retirement Director Ben Rizzuto discusses the implications of two recent fiduciary breach cases.
The SECURE Act has important implications for retirement plan sponsors.
Retirement and wealth strategies expert Matt Sommer shares a five-part framework advisors can implement to incorporate behavioral science into their client communication and advice.
Invests in both core and plus sectors of the fixed income market, seeking high current income with lower volatility than a dedicated high yield strategy.
Invests in what we believe are high-quality large-cap companies that are intelligently allocating capital to promote growth and pay dividends.
For 25 years, this dynamic allocation strategy has delivered our equity and fixed income expertise in a one-stop core solution.
Investing across a wide range of fixed income securities, the Fund seeks income and total return while actively managing duration and credit exposure.
Webinars
Join our experts as they share insights on market themes, retirement and professional development. Many of our webinars offer continuing education credit.
Wealth Management
Discover retirement, wealth planning and tax strategies for your complete spectrum of clients.
CE At Your Fingertips
Many of our seminars are available through an interactive online portal. From this site, you can access, register and complete your credit at your convenience.