Three Strategies Seeking to Enhance Risk-Adjusted Yield in Your Investors' Portfolios
The Janus Henderson Portfolio Construction and Strategy (PCS) team is dedicated to helping our clients navigate new challenges. In our "Income Investing Simplified report", we identify three primary areas of focus for investors looking to enhance their portfolio's risk-adjusted yield in today's markets: the flattened yield curve, dynamic credit and global equity income.
Put Cash to Work
Today's flattened yield curve is a boon to investors with cash savings accounts. Less risky, shorter-term Treasuries offer similar yields as riskier longer-term Treasuries.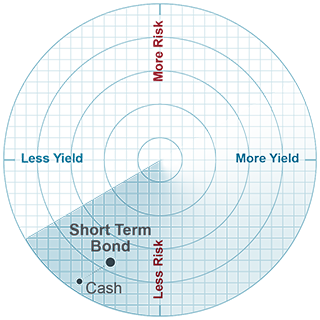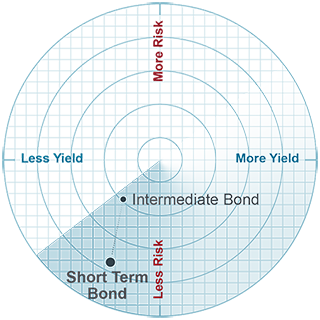 De-risk Traditional Core Bonds, Keep the Yield
With the vast majority of advisor core fixed income allocated to intermediate duration, short duration is a compelling diversification opportunity because it can reduce portfolio interest rate risk without a meaningful yield reduction.
Go Global for Traditional Core Bond Diversification
The U.S. bias present in the majority of core fixed income allocations leaves room for diversification to other developed world yield curves. Developed world bonds can help diversify U.S.-specific duration with relatively similar risk.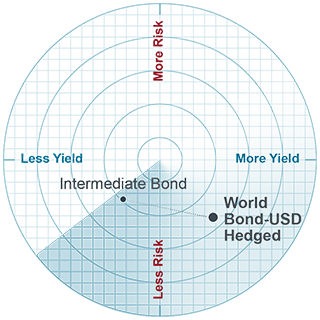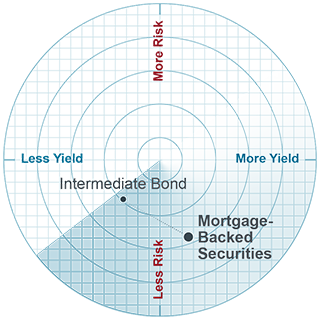 Diversify Traditional Core Bonds with Agency Mortgages
Given that the vast majority of advisor core fixed income allocations are in intermediate duration, mortgage-backed securities offer diversification within the sub-asset classes of traditional fixed income. Agency mortgages can be used by investors willing to take on a little bit more risk than offered by Treasuries, providing potential for more yield than the government debt without the credit risk that goes alongside corporate bonds.
Dynamic Credit:
Low Risk in High Yield
Dynamic Credit: Lower Risk in High Yield
While we believe there are ample opportunities in higher-yielding, equity-like fixed income markets, we also believe that investors must employ discretion when using these higher-octane fixed income strategies within their portfolios.
Delegating to dynamic, multisector credit strategies creates the potential to maintain exposure to higher yields in credit markets while potentially de-risking single sector risk.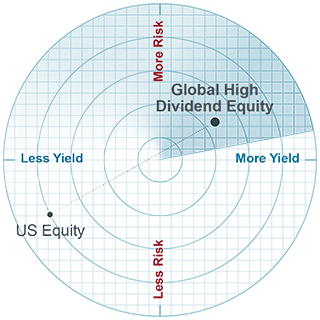 INVESTMENT CONSIDERATIONS
Multi-Sector Income Fund
For investors seeking a steady stream of high income with lower risk than a dedicated high-yield strategy
The Equity Income Blind Spot
The Equity Income Blind Spot
Given large concentrations in U.S. equities, some investors might not recognize the significant income potential in overseas equities. Depending on risk tolerance, it's convenient for many income investors to seek opportunities to reallocate equities globally, where yields can commonly be double or triple that of U.S. equities.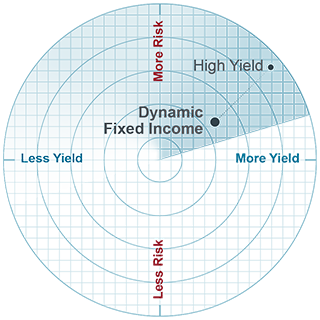 INVESTMENT CONSIDERATIONS
Global Equity Income
A high-conviction strategy that targets high, dependable income from high-yielding, high-quality global equities