Aaron Scully, CFA
Portfolio Manager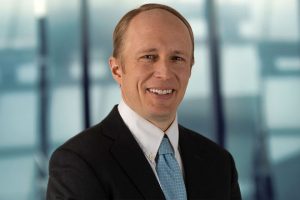 Aaron Scully is a Portfolio Manager on the Global Sustainable Equity Team at Janus Henderson Investors, a position he has held since 2019. He is responsible managing a suite of global and regional sustainable equity strategies. From 2017, he was an assistant portfolio manager and was a research analyst from 2009 to 2019 focused on the real estate, infrastructure and financial sectors. Mr. Scully joined Janus in 2001 as a corporate financial analyst, became a research associate in 2004 and was promoted to junior equity analyst in 2007. Prior to that, Mr. Scully worked as a financial analyst in the financial development program at Cardinal Health.
Mr. Scully received his bachelor of science degree in finance from Indiana University. He holds the Chartered Financial Analyst designation and has 24 years of financial industry experience.
Articles Written
A discussion on why ESG analysis is more than just a "score" and how sustainable investing truly impacts the risk and return of all investors' portfolios.
Why we believe active engagement is key to gauging companies' progress on addressing environmental and social issues.
A transformative synchronized investment boom into clean technologies is underway in the U.S. and beyond.