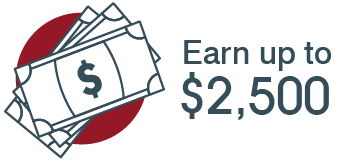 You may be eligible to earn a bonus when you transfer to a Janus Henderson IRA or purchase into a Janus Henderson account.

Determine Your
Bonus Potential

Rollover/Transfer to a Retirement Account
Rollover or transfer your eligible retirement accounts to a Janus Henderson Traditional Roth or SEP IRA and submit the 2021 Rollover/Transfer Bonus Contract to receive up to $2,500 towards your IRA and up to a 10% match on your 2022 IRA contributions. Download Contract.
Purchase into a Non-Retirement Account
Make a qualifying purchase into your individual, joint, custodial or trust account and submit the 2021 Investment Bonus Contract to earn your bonus. Download Contract.
Questions? Contact a Janus Henderson Representative 800.379.7603