The Company aims to give shareholders a higher than average return with growth of both capital and income over the medium to long term. The Company's policy is 
to invest in a broad spread of predominantly UK companies of differing sizes with normally not more than half by value coming from the largest 100 UK companies and the balance from small and medium sized companies.
The value of an investment and the income from it can fall as well as rise as a result of market and currency fluctuations and you may not get back the amount originally invested. Potential investors must read the latest annual report and where relevant, the key investor information document before investing. This website is for promotional purposes and does not qualify as an investment recommendation.
Investing for the long term across all sizes of British business
Seeking to deliver a predictable, growing income for shareholders
Integrating environmental, social and governance factors throughout the investment process
Knowledge Shared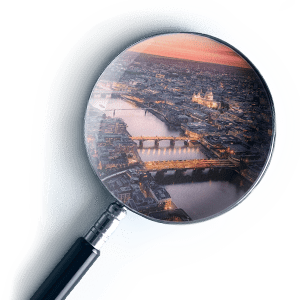 At Janus Henderson, we believe in the sharing of expert insight for better investment and business decisions. We call this ethos Knowledge Shared.
Due to renewed and extended guidelines from the UK Government, the Board strongly encourage shareholders to appoint the Chairman as their proxy to vote their shares at the forthcoming AGM, and to stay at home rather than attend in person.  Zoom functionality has been added to allow shareholders to attend and ask any questions.  Please use the following link to register for the zoom webinar and to see the Fund Managers' presentation.
The latest announcements for this Trust can be found on the London Stock Exchange website.
View Lowland's 2021 Annual Results.
A dividend of 15.25p has been recommended to shareholders for approval at the Annual General Meeting in 2022.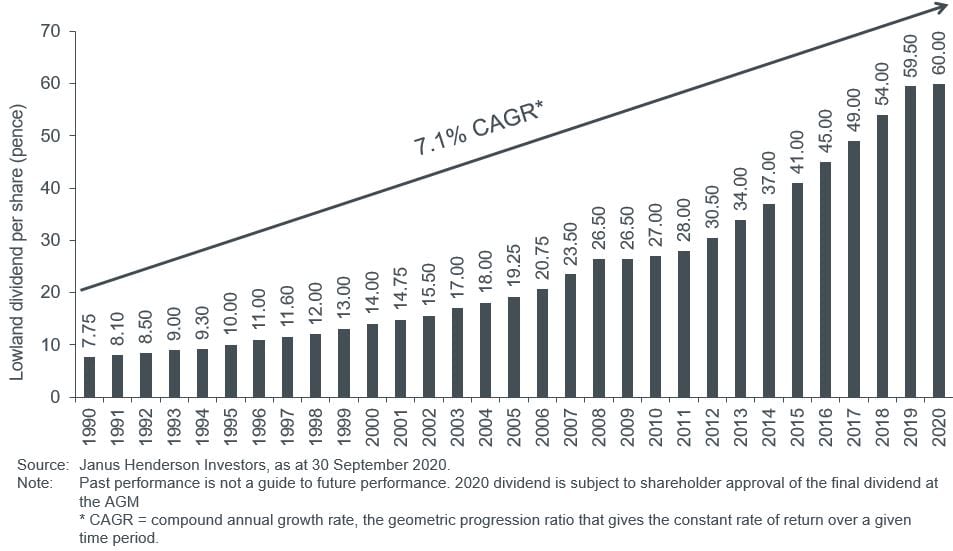 Pays its dividends quarterly, with each quarterly dividend being maintained or increased since they were introduced in 2013
The dividend on an annual basis has been maintained or increased since the Trust was founded
Barring adverse circumstances, each quarterly dividend aims to be no less than the previous equivalent
FREQUENTLY ASKED QUESTIONS