2021 Annual General Meeting
Our AGM this year will be held on Wednesday, 27 January 2021 at 3.30 pm.
In light of the ongoing Covid-19 pandemic and with a view to making the AGM as safe and accessible for shareholders as possible, you are invited to attend the 2021 AGM using the conferencing software Zoom. This will allow you to be present for the usual presentation from our Fund Managers, James Henderson and Laura Foll, and will enable you to ask questions and engage with your Fund Managers and Board.
Due to technological restrictions, voting will be conducted on a poll among the directors (rather than on a show of hands), with the Chairman holding the proxy votes. As there can be no live voting at the meeting, we request all shareholders to submit their votes by proxy to ensure that their vote counts at the AGM, ahead of the deadline of 3.30 pm on Monday, 25 January 2021.
To attend the AGM, please register using this link, entering your details. You will then receive your invitation to the webinar. Please see the Notice of AGM and proxy form for further information. If shareholders would like to submit any questions in advance of the AGM, they are welcome to send these to the corporate secretary at itsecretariat@janushenderson.com.
The Company aims to give shareholders a higher than average return with growth of both capital and income over the medium to long term. The Company's policy is 
to invest in a broad spread of predominantly UK companies of differing sizes with normally not more than half by value coming from the largest 100 UK companies and the balance from small and medium sized companies.
The value of an investment and the income from it can fall as well as rise as a result of market and currency fluctuations and you may not get back the amount originally invested. Potential investors must read the latest annual report and where relevant, the key investor information document before investing. This website is for promotional purposes and does not qualify as an investment recommendation.
Targets income and capital growth through a long list of holdings typically around 120 stocks
Bottom-up approach to stock selection that prioritises value and growth potential
Typically holds more than 50% in small- and medium-sized companies
Knowledge Shared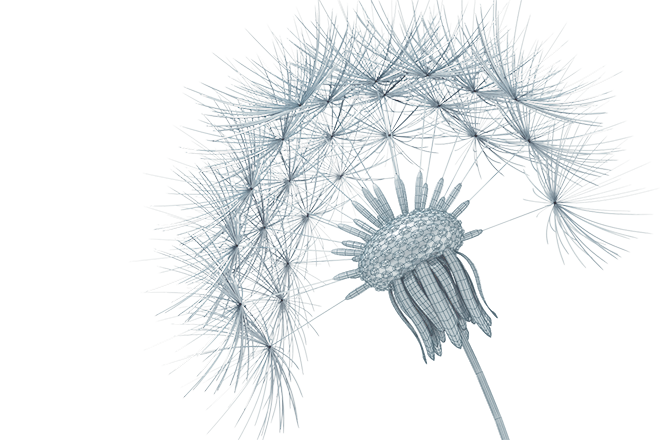 At Janus Henderson, we believe in the sharing of expert insight for better investment and business decisions. We call this ethos Knowledge Shared.
The results for the year ended 30 September 2020 are now available.
Final dividend of 15.0 pence per share payable on 29 January 2021 proposed for approval by shareholders at AGM.
The latest announcements for this Trust can be found on the London Stock Exchange website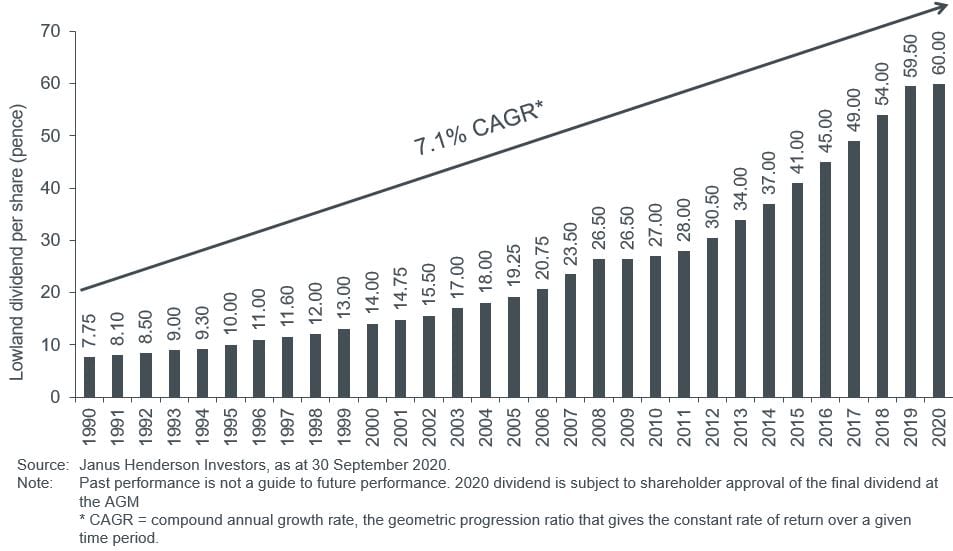 Pays its dividends quarterly, with each quarterly dividend being maintained or increased since they were introduced in 2013
The dividend on an annual basis has been maintained or increased since the Trust was founded
Barring adverse circumstances, each quarterly dividend aims to be no less than the previous equivalent
FREQUENTLY ASKED QUESTIONS