At some point in their lives, 90% of women will be solely responsible for finances,1 and nearly half of women – 44% – are the primary breadwinners in their households today.2 But with only 27% of married women saying they "take control" of financial and retirement planning,2 already, how prepared are your clients for this responsibility?
Janus Henderson's Women and Wealth programs provide advisors with best practices for working with female clients during difficult life transitions as well as actionable and timely financial planning strategies for their clients to gain confidence about what lies ahead.
Women face a unique set of challenges when it comes to achieving financial security. Associate Retirement Director Marquette Payton discusses how Janus Henderson's Women & Wealth events foster an environment where female investors can speak openly about their experiences with money and learn the value of working with an advisor. The events are designed to educate female clients on a variety of topics ranging from estate planning and social security to life transitions.
Women and Divorce – Helps advisors better navigate emotionally charged conversations, build rapport and provide guidance on critical topics such as division of assets, tax planning and other issues that can help assure greater financial stability.
Women and Widowhood – Helps advisors create better rapport with female clients facing difficult life transitions such as widowhood and provides tactical retirement and tax planning strategies unique to this specific situation.
These presentations educate clients on the unique challenges women face as well as managing finances and retirement planning and understanding the importance of creating a network of financial professionals.
A Practical Approach to Financial Security at Any Age – Includes important strategies for addressing the unique financial challenges facing women in any phase of their life
What Baby Boomers Need to Know – Covers actionable and timely strategies for clients to consider as they near retirement or have to deal with financial and estate planning on their own
Retirement Will Be Here Sooner Than Your Think – Discusses the challenges of retirement planning and ways to overcome the hurdles of saving. Attendees will learn actionable and timely strategies to consider as they plan for retirement
Savvy Social Security Planning for Women – Provides information on what female clients need to know about claiming benefits
Women and Negotiations – Highlights aspects of negotiating that differ between men and women
King Lear, "Tony Soprano" and the Lessons of Wealth Transfer – Helps advisors and their clients build successful wealth
1 "Kiyosaki, Kim. "What Millennial Women Can Teach You About Financial Security." Richdad.com, June 2, 2016.
2 "Financial Experience and Behaviors Among Women Study." Prudential, 2014-2015.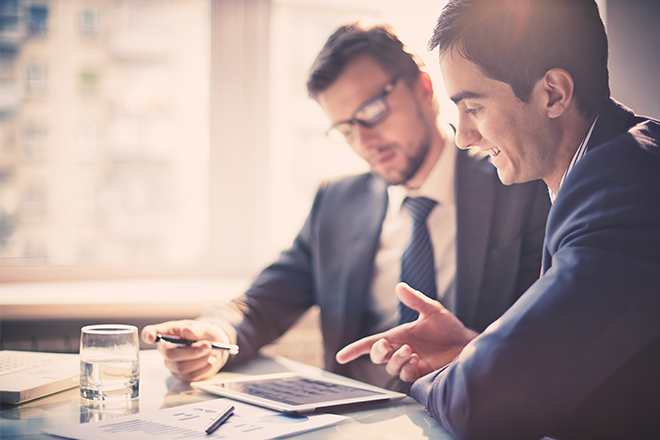 Learn more about the experts behind our Advisor Resources programs and strategies.
Knowledge Labs Alert
Exceed expectations - in business and in life - with monthly insights from our experts.
Contact Your Sales Director
To implement any of these solutions or to find out more about how they can help you excel, contact your Janus Henderson sales director.
Podcasts
Explore our podcasts featuring professional development coaching, retirement perspectives and market insights.