DEFINED CONTRIBUTION (DC)
INVESTMENT SOLUTIONS
What does DC mean to Janus Henderson Investors?
The UK DC pension market continues to grow and evolve at a rapid pace. Moving forward it is likely the majority of people's retirement finances will be supported by a DC pension. This places a greater emphasis on two of the main drivers of DC pot sizes - contribution rates and investment returns.
We are committed to understanding the investment needs of the DC Trustees, Plan Sponsors and Scheme Members, and are focussed on developing and offering tailored solutions to meet these requirements.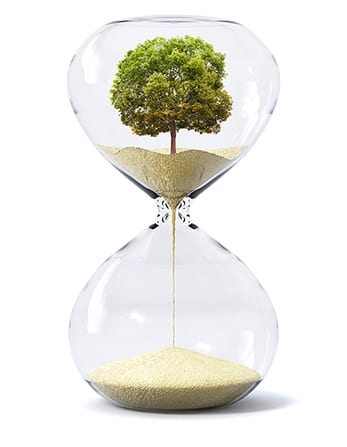 Why Janus Henderson for DC

We have global experience in managing investments on behalf of DC plans for over 40 years. We have experience in meeting the needs of DC investors in North America, Australia and the UK. We currently manage over $35billion for DC investors across the globe.
Retirement markets and savers across the globe face similar challenges despite geographical differences. Our ability to leverage our experience and global footprint helps us better serve our clients in meeting these challenges.

Innovative investment solutions
We recognise the evolving needs of DC pension schemes as the market grows. The regulatory environment also continues to change which presents new opportunity and challenges.
We have a history of working with trustees and plan sponsors, across a range of asset classes, to build investment solutions that meet specific DC member needs.

We are highly experienced in working with DC clients and the platforms upon which our funds reside to deliver a holistic client service experience.
We provide a full range of transparent reporting and information in order to help our clients meet their ongoing regulatory responsibilities.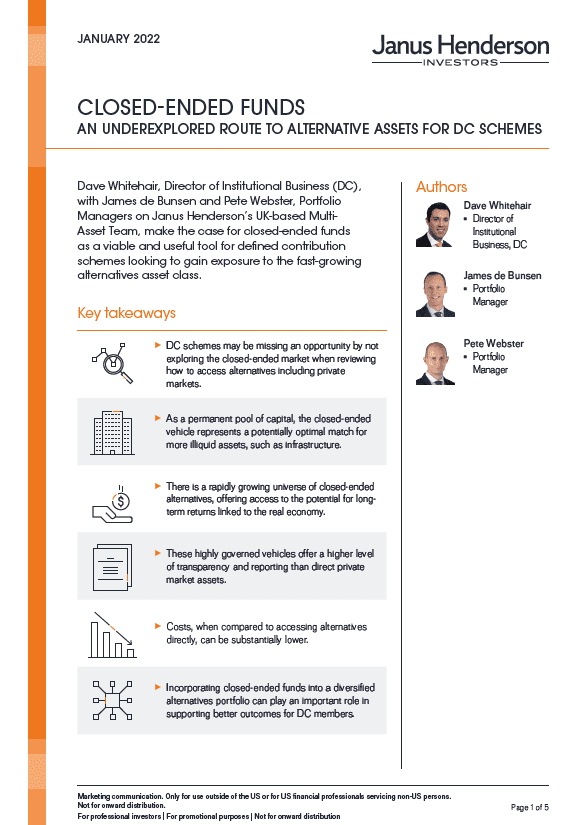 Closed-ended funds: an underexplored route to alternative assets for DC schemes
Dave Whitehair, Director of Institutional Business (DC), with James de Bunsen and Pete Webster, Portfolio Managers on Janus Henderson's UK-based Multi Asset Team, make the case for closed-ended funds as a viable and useful tool for defined contribution schemes looking to gain exposure to the fast-growing alternatives asset class
Janus Henderson's approach to DC
Through our experience, we recognise that DC default design continues to evolve, responding to the growth in assets and changes to regulation. We structure our DC investment solutions by aiming to meet specific requirements across each stage of the glide path.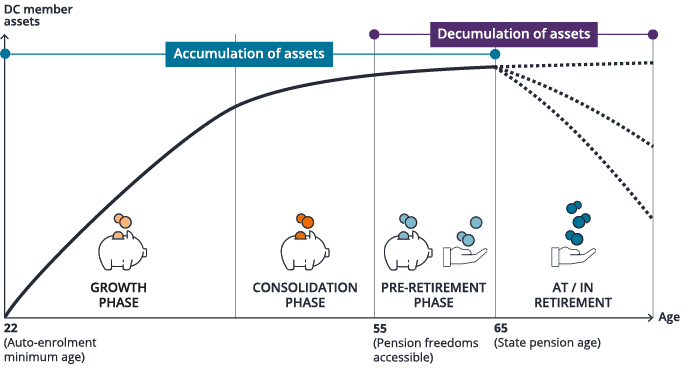 Investment priority
Long-term capital appreciation
Key DC member risk
Missing out on investment growth
Investment solution
Return seeking assets, namely equity markets
Janus Henderson Global Sustainable Equity
A global equity fund employing strict criteria for sustainable and responsible investment in companies successfully meeting environmental and social challenges.
The fund aims to provide capital growth over the long term (5 years or more).
Offering DC members long term growth potential, whilst also appealing to those members and trustees for whom investing sustainably is central to their values.
Investment priority
Long-term capital appreciation with protection against drawdowns
Key DC member risk
Large and sustained reductions in fund value
Investment solution
A mix of growth and diversifying assets, namely multi asset solutions
Janus Henderson Diversified Alternatives Fund
A diversified multi asset alternatives fund that aims to provide capital growth, over the long term. The performance target is to outperform CPI+3% per annum.
The fund allocates capital across a globally diverse portfolio of liquid investments which provide exposure to alternative asset classes such as private equity, infrastructure, property, commodities and hedge funds.
Offering DC members diversification and a differentiated source of returns from traditional asset classes such as equities.
Performance target: To outperform the Consumer Price Index by 3% per annum, before the deduction of charges, over any 5 year period.
Janus Henderson Diversified Growth Fund
A multi asset fund that looks to generate real capital growth over the long term, with a volatility below that of equities. The performance target is LIBOR+4% per annum.
The fund dynamically allocates across equities, fixed income, commodities and foreign exchange markets.
Delivering DC members a source of long term growth and diversification via a transparent and understandable portfolio.
Performance target: To outperform the 3 month GBP LIBOR Interest Rate by 4% per annum, before the deduction of charges, over any 5 year period.
Investment priority
Protect accrued fund value for material falls in value and align investments with retirement
Investment solution
Defensive and diversified assets, namely diversified fixed income
Janus Henderson Absolute Return Fixed Income
A diversified fixed income fund that aims to provide a positive (absolute) return regardless of market conditions, over any 12 month period.
The fund seeks to mitigate interest rate risk, avoid structural biases of conventional bond indices and maintaining low correlation with equity and conventional core strategies.
Offering DC member a defensive portfolio that is designed to protect members from significant falls in capital value.
Performance target: To outperform the ICE Bank of America ML 3 month Sterling Government Bill Index by at least 2% per annum, before the deduction of charges, over any 5 year period.
Janus Henderson Asset Backed Securities Fund
A portfolio of diversified liquid asset backed securities, with a focus on floating rate or low interest rate sensitivity and predominantly invested (>80%) in investment grade securities.
Designed to deliver fundamental diversification from traditional corporate credit via exposures linked to different consumer and 'real economy' risks.
Offering DC investors a defensive and diversified fixed income portfolio that looks to deliver the ability to access credit spread premium without the associated interest rate risk
Performance target: To outperform SONIA by 1.5% per annum, before the deduction of charges, over any 5 year period.
DC members select from a range of investment options
Annuity
Cash
Income Drawdown
The Pension Freedom legislation, introduced in 2015, have led to a dramatic change in the way in which DC members can convert their accumulated DC savings pot into a source of retirement finance. The need for income generating investment options is fast becoming an important component within decumulation investment design, as more people consider income drawdown.
At Janus Henderson we have a range of investment options where generating a sustainable level of income is central to the investment objective. These include:
Global Dividend Equities
Defensive Equities
Strategic and Multi Asset Fixed Income
Multi Asset Income
Property
Past performance is not a guide to future performance. The value of an investment and the income from it can fall as well as rise and you may not get back the amount originally invested.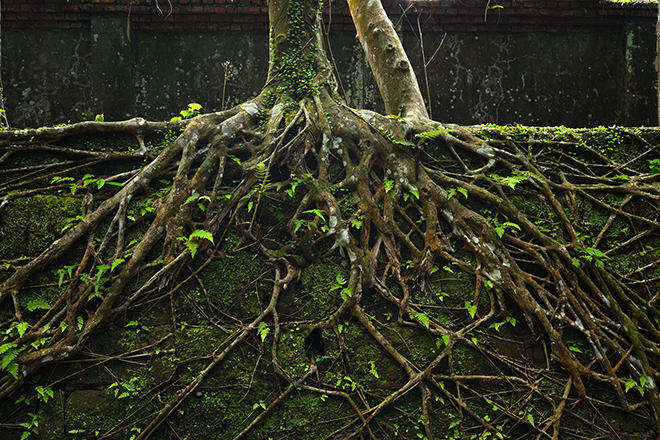 Environmental, Social and Governance (ESG)
We recognise the growing importance of ESG in the DC pension market, both in terms of the regulatory requirements placed on scheme decision makers and sponsors but also the growing interest from members and wider society.
Find out more about how ESG considerations are embedded within the Janus Henderson organisation and our investment principles.