30 YEAR HISTORY OF
Providing S&P 500®-Like Returns with Significantly Less Volatility
High-conviction large-cap growth equities paired with an active intermediate-term bond strategy
Dynamic asset allocation approach that migrates between 35%-65% equity depending on market conditions
Integrated research allows our equity and fixed income analysts to work side by side covering the same global sectors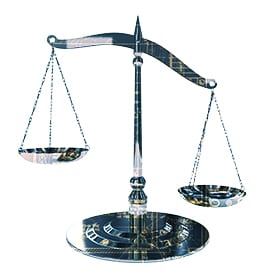 Balanced Portfolio's dynamic asset allocation strategy has the flexibility to defensively position ahead of market volatility while seeking strong risk-adjusted returns. Unlike many competitor products, where asset allocations are constrained by static targets, the Fund's asset allocations may vary between 35% to 65% equities depending on market conditions.
WHY INVEST IN THIS PORTFOLIO
Dynamic Asset Allocation
The portfolio managers make allocation decisions based on their view of overall market risk and careful examination of individual security valuations across equity and fixed income markets.
Integrated Research
Our equity and fixed income analysts work side-by-side covering the same global sectors, facilitating deeper analysis of a company's fundamental outlook and understanding of management's true intentions.
Seeks Consistent Results
The end result is a multi-asset, core holding portfolio offering the potential for long-term capital appreciation with the flexibility to navigate uncertain and volatile markets.