Quarterly Update
Watch the investment team recap this quarter.
Striving to Deliver Cash

PLUS

2%-3% from Investments
An ETF seeking global fixed income investments that can provide return above FTSE 3-Month U.S. Treasury Bill Index (a proxy for cash)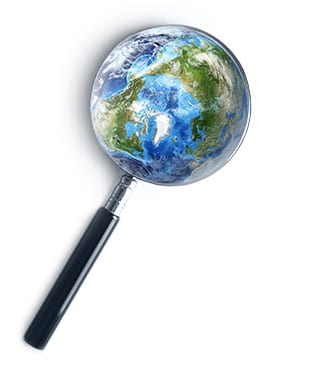 Want to put cash to work to seek a steady income stream
Seek higher returns on cash than a money market fund
Place high priority on capital preservation
Be looking to diversify their fixed income allocation
Want intra-day liquidity for near-term needs
The Fund may be subject to greater investment risk than a money market fund.
In Your Portfolio
VNLA's targeted absolute return, coupled with a focus on risk, make it an attractive option for investors. By keeping duration low, the Fund seeks to minimize interest rate risk.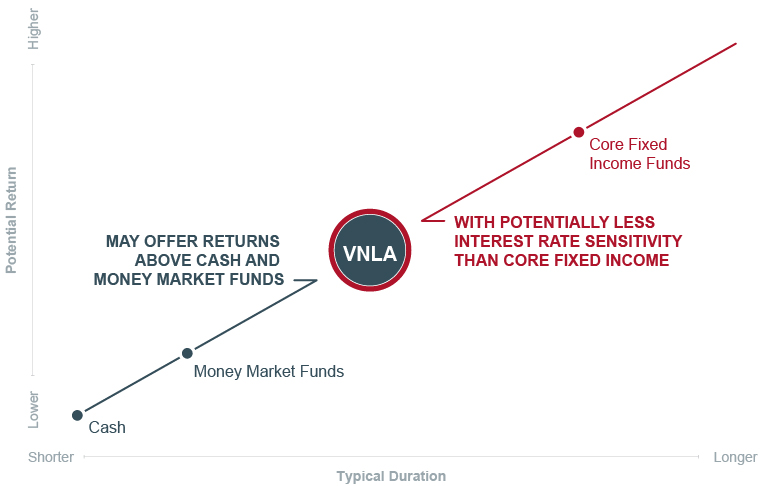 Hypothetical examples are for illustrative purposes only and do not represent the returns of any particular investment.
Differences between compared investments may include objectives, sales and management fees, liquidity, volatility, tax features and other features, which may result in differences in performance.
Benefits of an Absolute Return Approach
Without benchmark constraints, the fund is free to invest across global fixed income markets, giving the portfolio managers the latitude to:
Fully express their high-conviction active views
Avoid areas of the market where they see greater downside risk
Make what they believe to be the best investment decisions on behalf of investors.
Investment Process
STRUCTURAL ALPHA
Investments with Alpha-Generating Potential
An opportunity set that may leverage derivatives through alpha seeking or protection strategies to express our view on global credit, interest rates, and duration
YIELD FOUNDATION
Short-Term Fixed Income Investments
Predominantly high-quality investment grade short-duration fixed income assets, diversified across sectors and geographies worldwide

VNLA – Our Cash PLUS ETF
An Active, Global Absolute Return Approach to Put Cash to Work